best hair transplant clinic in delhi
best hair transplant clinic in delhi
Best Hair Transplant Clinic In Delhi
We never think about hair loss until we've lost the majority of our hair. Hair transplant is essential to restore a young appearance, or for others, to have a full head of hair. best hair transplant clinic in delhi is here to help restore the lost hair most professionally and efficiently. Hair transplant clinic in delhi helps you in Eyebrows Restoration, Moustache or Beard Hair Transplant/Restoration, we provide an extensive range of hair transplants in Delhi .
Hair restoration surgery is a processc performed by highly qualified doctor at a best hair transplant clinic in delhi to restore hair to bald areas of the scalp. It is a long-term cure for baldness caused by hair loss.
Hair transplant in delhi can be done in a variety of ways. FUE hair transplant is the most frequent hair restoration procedure. Flap surgery, scalp tissue expansion, and scalp reduction are the additional surgical procedures. We are one of the best hair transplant clinic in delhi, with continuous high-quality results with 100% client satisfaction.
Hair Transplant In Delhi - What is Hair Transplant ?
Hair Transplant is a surgical technique that removes hair follicles from one part of the body, called the 'donor site', to a bald or balding part of the body. Get the best treatment by the most experienced doctor Dr. Shobha Jindal at best hair transplant clinic in delhi
Types of Hair Transplant - Best Hair Transplant Delhi
(a) Strip Harvesting Hair Transplant :
Strip Harvesting is a method of Hair Transplant. A strip of scalp tissue is removed under local anesthesia, the wound is then sutured back together and this piece of scalp tissue is then cut into small pieces of tissue called grafts which are then transplanted into tiny recipient sites made by the surgeon in thinning area or bald area of the patient scalp. This method will leave a pencil thin linear scar in the donor area, which is typically covered by a patient's hair even at relatively short lengths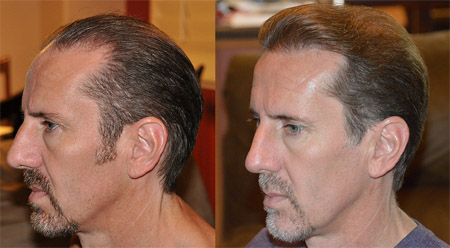 (b) FUE Hair Transplant or Follicular unit extraction :
FUE hair transplant in delhi or FUE Harvesting is a method of Hair Transplant. Individual follicular units (FUE hair transplant) containing 1 to 4 hairs are removed under local anesthesia ,This micro removal typically uses tiny punches of between 0.6mm and 1.0mm in diameter. Each follicle is then inserted into tiny recipient sites made by the doctor using a placement tool Because individual follicles are removed, only small, punctate scars remain and any postsurgical pain is minimized. Hair Transplant treatment perfectly. FUE hair transplant takes around 2-4 hours for a smaller number of grafts. Hair Transplant by FUE Technique is one the best way because the FUE hair transplant in Delhi is somewhat less invasive. FUE hair transplant in delhi treatment procedures are performed by highly-trained and certified doctor Due to this, we are a trusted and the best hair transplant clinic in Delhi. One of the best FUE hair transplant benefits is that it is suitable for almost everyone.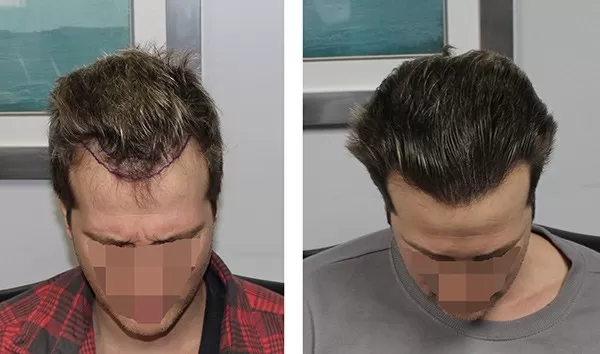 FAQ
What is hair transplant cost in delhi

The hair transplant cost is typically calculated on a per graft basis and includes fees related to Operation Theater, surgeon, medicines , consumables etc.
Dr.Shobha Jindal provide treatment in best hair transplant clinic in delhi equipped with the modern hair transplant facilities. Our clinical treatments are 100% safe and result-oriented. If you talk about hair transplant cost in Delhi, You will get very reasonable costing at best hair clinic in delhi.
best hair transplant clinic in delhi - Hair Transplant is an Art

During any hair transplant the follicular units to be transplanted are taken from the donor area As the donor area is never complete to completely replace all the lost hair , therefore the Art & Aesthetics and the skill of a doctor in best hair transplant clinic in delhi is the most important aspect in any Hair Transplant.
Hair loss after Hair Transplant

After any hair Transplant , shedding of Transplanted hair is a routine phenomenon which happens due to a graft being stripped of its blood supply . The shedding begins after 1 week of Transplantation and continues till the sixth week. Many patients start getting worried about it No need to worry about it as this phenomenon will stop as soon as new hair start growing . As you are getting the Best Hair Transplant Treatment from best hair transplant clinic in delhi. Dr Shobha Jindal who has vast experience in this area the procedure is performed with the optimum number of grafts so that this problem of hair loss after Transplant is minimized
Eyebrow Transplant

Some people may loose portions of eyebrows. These may be due to different reasons like it may be genetically or it may be in certain races or may be due to disease or an accident Eyebrow Transplants work on the same principle as Hair Transplant . It is a specialized surgery and therefore has to be done by a skilled surgeon. If not done properly it will give a disastrous look . Hair take few months to grow.
Failed Hair Transplant

Lack of Experience and technical knowhow ,poor surgery methods and poor insights of a surgeon are some of the reasons behind a failed hair transplant . All these lead to patient's dissatisfaction . Then what causes failed Hair Transplant ? It may be due to drying graft,improper storage & handling of the graft , incorrect placement of the graft and wrong depth of the graft.
Moustache or Beard Transplant

The transplant is done in the same way as Hair Transplant for head . The hair grafts are extracted from the Donor area usually from the scalp and are transplanted to the baldy portion of the moustache or the beard . The transplanted hair grow naturally and can be trimmed or shaved.
Body Hair Transplant

Most of the people have heard about head hair transplant only but with the advancements now it is possible now for hair transplantation for other parts of the body like face , chest etc and that too without any scars or marks . The techniques used is to be decided by the surgeon.
Why we are best hair transplant clinic in delhi ?
Hair is thought to be your crowning glory since it improves your individuality. For anyone, losing this wonderful treasure through illness or heredity may be a sad and debilitating experience. If you have baldness and want to restore your hair and improve your quality of life, the best hair transplant clinic in Delhi is the place to go

We carry out all hair transplant treatments scientifically and creatively, thanks to years of experience in this field. Our patients return home with a sense of accomplishment, increased confidence, and pride. We don't believe in a one-size-fits-all strategy and instead focus on the underlying causes of hair loss. We identify the best option for each patient after a thorough diagnosis. As a result of this, we have established a national reputation and have become the top hair transplant clinic in Delhi.

Best hair clinic in Delhi executes each procedure with the utmost precision and gives each patient 100% satisfied outcomes thanks to the best infrastructure and facilities. Being a top hair transplant clinic in Delhi, we adhere to global quality standards and offer professional hair transplant services.