best hair transplant surgeon in Delhi
best hair transplant surgeon in Delhi
Best Hair Transplant Surgeon in Delhi
Hairs are said to be the crowning glory as it improves the personality. Potentially losing this precious pearl through sickness or heredity could be a heartbreaking and depressing observation.
Hair loss is a condition that affects both men and women of all ages, including youths. As a conscientious and best hair transplant surgeon in Delhi, it guarantees that patients' actual desires and hopes are admitted, and several remedies are proposed to them, advising them in attaining a clear and precise explanation of the various hair transplant remedies. We have undertaken numerous hair transplant treatments and have consistently maintained phenomenal achievement.
Why Dr. Shobha Jindal is the Best Hair Transplant Surgeon in Delhi?
Dr. Shobha Jindal is one of the best hair transplant surgeon in delhi . She is a dermatologist, plastic , cosmetic and hair transplant surgeon in delhi with more than 10 years of expertise. She is regarded as the top hair transplant surgeon in Delhi, having successfully conducted hundreds of hair transplants while emphasising patient care and safety above all else.

Our best hair transplant surgeon in Delhi has extensive knowledge with a number of percutaneous, moderate, and medically proven hair transplant techniques, including the FUT METHOD, FUE METHOD, ADVANCED FUE METHOD, and others. If you have baldness and want to regrow your hair and enhance your self-esteem, our best hair surgeon in Delhi is the person to contact.
Dr. Shobha Jindal always recommends hair treatments that would provide the patient the best results as per standard protocol. She will only recommend hair transplant surgery if she believes that GFC therapy and over-the-counter medications will not be able to restore or revitalise lost hair.
There are situations, nevertheless, where a transplant is unquestionably required. In these circumstances, she thoroughly explains the entire procedure to the patient, ensuring that they fully comprehend each step.

After you've decided to undergo hair transplant surgery, we'll take the approach we've set up to make sure that you're comfortable before, during, and after the procedures. After analyzing the various hair transplant options for you during your session, our hair transplant surgeon in Delhi will carefully consider your situation and propose a suitable treatment tailored to the specific scenarios and conditions of hair loss.

Look no further than Us if you're attempting for the best hair transplant surgeon in Delhi. We provide successful therapy from knowledgeable, professionally trained, experienced, and the best hair surgeon in Delhi.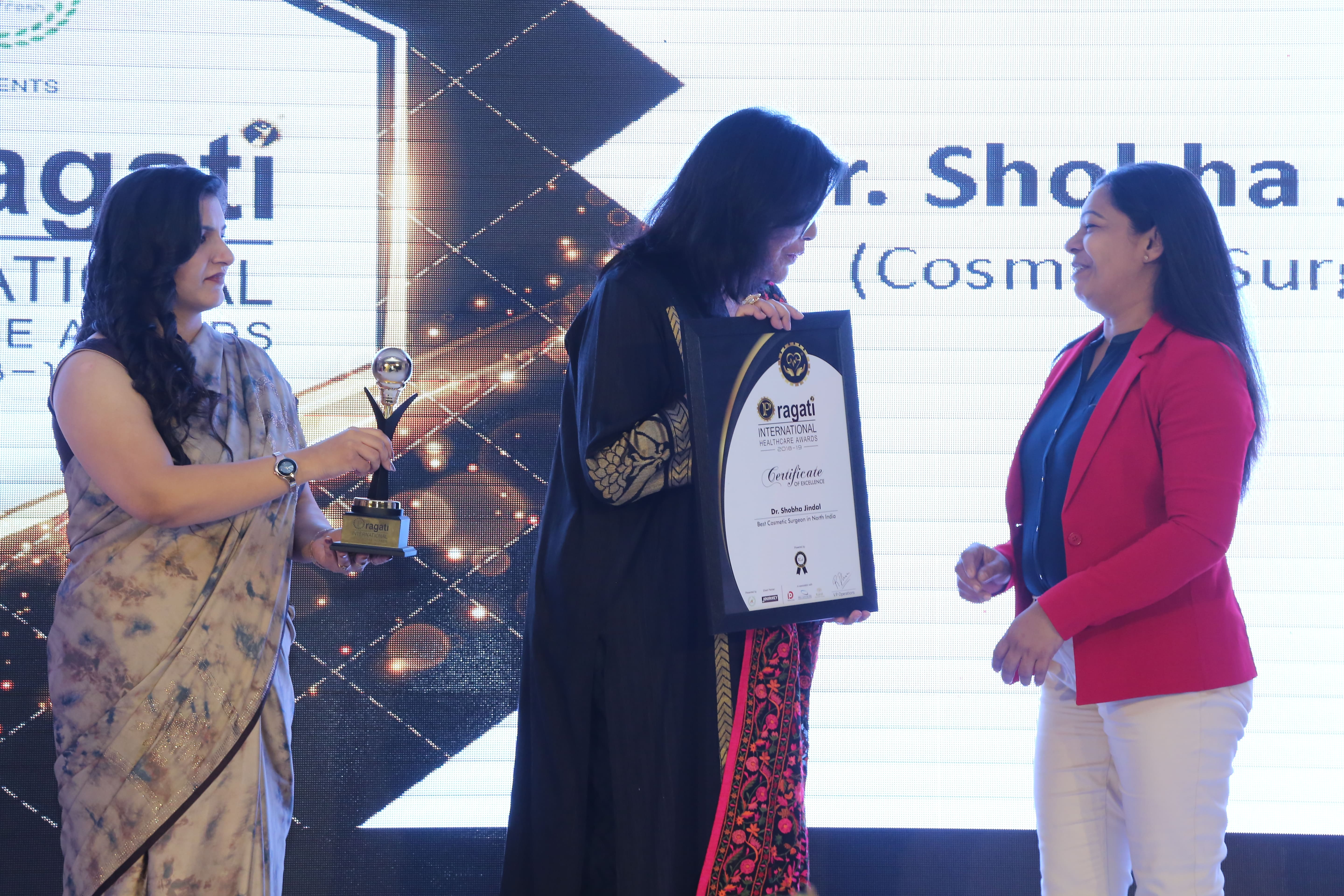 Dr. Shobha Jindal (Best Hair Transplant Surgeon) - MBBS , M.S. (General Surgery) , DNB (Plastic surgery), Mch (Plastic surgery)
Dr. Shobha Jindal's ideal candidate for hair transplant
1. People who have androgenetic alopecia.

2. Hair Regrowth Those between the ages of 21 and 60 can receive treatment. (Your surgeon should be informed about your medical history. They will provide you the greatest information because she is Delhi's best hair transplant surgeon.)

3. A person should possess enough donor tissue to cover their baldness.

Hair Transplant of Women

1. In women, alopecia is characterised by thinning in the frontal or middle regions.

2. The root cause of baldness should be properly examined before starting any treatment.

3. Prior to reaching a final diagnosis, other medical tests might also be necessary.

4. Hormonal imbalance is a typical contributor to female pattern baldness or phalacrids.